Does God Send Bears to Kill Little Children?
Find Comfort in Scripture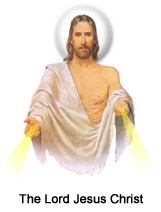 The Lord sending bears to maul young children to death is nothing new to True Christians who have memorized their Bible! Saved folks know that the Lord Jesus is liable to send ravenous bears to kill children at the drop of a hat, as was the case when He sent two bears to rip apart 42 children who were rude enough to mock a bald man. Glory!
From The Holy Bible, 2 Kings 2:23-24:
"And he went up from thence unto Bethel: and as he was going up by the way, there came forth little children out of the city, and mocked him, and said unto him, Go up, thou bald head; go up, thou bald head. And he turned back, and looked on them, and cursed them in the name of the Lord. And there came forth two she bears out of the wood, and tare forty and two children of them"
"I am grateful that the Lord Jesus stopped this time at just one. Thank-you, Jesus!" - Pastor Deacon Fred

---

---
Copyright 1998-2007, Americhrist Ltd. All rights reserved. Terms of Service
The Landover Baptist website is not intended to be viewed by anyone under 18