Republican National Convention


True Christian Guide to The Big Apple
It is no coincidence that the good Lord made the island of Manhattan in the shape of a freshly pinched turd. Think of it as His way of warning True Christians™ they are visiting a place inhabited by millions of people responsible for killing His Son. It is also no coincidence that a city full of cranky old Jews goes by the nickname, "The Big Apple." No doubt it is a thank-you note to that harlot, Eve for teaching them all how fun it is to sin!
To help you understand where NOT to go in the big city, we will be providing these handy reference guides to Christian delegates at the convention. In addition, you can print out the sample guide below or call our church office to order them in bulk for your church group.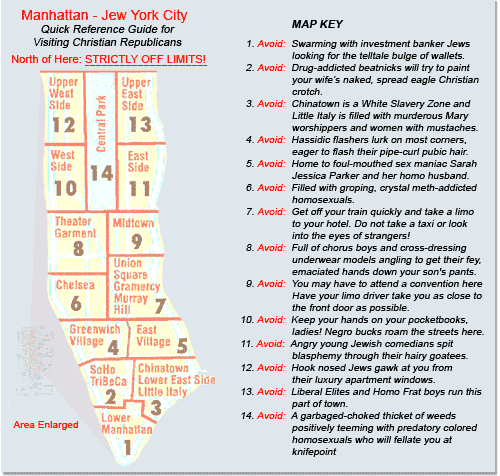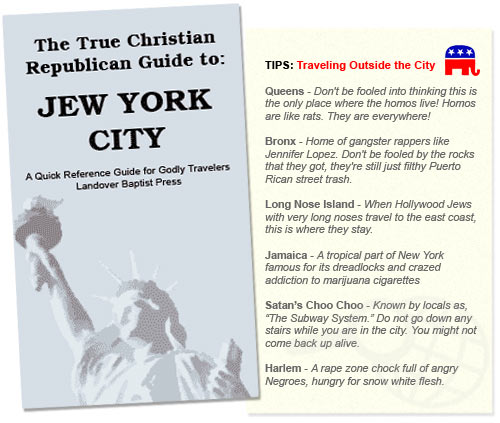 WARNING: If you are a Christian delegate in town for the Republican Convention, the best advice we can give you is to stay in your hotel room. Avoid going anywhere you are not required to go and if you are ever outside, for the love of God - do NOT look directly into anyone's eyes!

---

---
Copyright 1998-2007, Americhrist Ltd. All rights reserved. Terms of Service
The Landover Baptist website is not intended to be viewed by anyone under 18