Did the Holy Bible Cause a Young Boy Hack Off His Friend's Penis?
LOCAL CHRISTIAN NEWS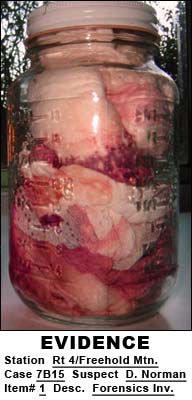 Freehold, Iowa - 12-year old, David Norman was acquitted of any wrongdoing in a local Juvenile Court this Wednesday, when his neglectful and careless mother testified on his behalf. "I left the King James Bible open on the coffee table," a distraught Nancy Norman told the court. "I should have known better. As soon as I left him alone, playing his video game - he made a beeline for the Bible! Little David pushed all my women's magazines aside and went straight for the Word of God. It's my fault! And now one of his dearest friends is in the hospital, our dog is dead, the basement is full of frogs, and we haven't seen our cat, Nickels, for almost two weeks!"
Rev. Saul Bennings reported young David to police after answering his door bell several weeks ago. "I have a young boy standing on the steps of my Christian home holding a jar full of what looks like human flesh," he told officers when he called. "He's covered in blood and he insists on seeing my daughter! Send a Baptist police officer immediately!"
Matthew Phillips, a close friend of David's (they both attend Landover Baptist Satellite Academy in rural Freehold, Iowa) was brought into the courtroom on a gurney to testify. "Dave took me down to his basement where he had this big old frog he caught cinched up belly side in a tool man's vice," Matthew told the court. "He pinched off them toad's testicles with a tweezers. It hears this 'pop!' and they was some blood let for sure, and Dave says - 'now watch this.' As a matter of fact, we both had a good laugh watching that old frog hop around on his pa's tool counter with half a penis, but for honest sake - when Dave pulls up his Dad's weed clipper, looks me in the eye and says, 'now ima do you like I done that frog!' I don't remember nothin cause they say I fainted out," Matthew continued. "Well, as sure as I lay' up here fore ya'll today, folks won't tell me what Dave done to me 'cept to say I cain't use my penis to pee with no more."
The court was briefly interrupted by an outburst from Matthew's father, Jed Phillips. "I'd rip your balls off with my bare hands if I weren't a Christian man!" he yelled from the back of the courtroom. "What you done to Matty is a shame! You is a shame! A shame on this Christian community! The real shame is on YOU woman!" Jed Phillips yelled as he pointed at Mrs. Norman. "Remy run out on you, prolly for good reason! Now you just a dumb single momma with no man to guide you!" he yelled. "Leavin' God's Word, the Holy Bible of all the damn things! Open wider than them whore legs of yourns, I figure! And right there for a child to get hold of! You damned witch!"
When court settled, the judge ordered that young David be sent to live with a normal Fundamentalist Baptist Bible believing family for one year till he gets the demons out. His mother, Mrs. Norman is to spend the year away from her child in a cell, behind iron bars in the Landover Baptist Sequestered Center for Single Mothers Reconditioning Facility in North Dakota.
"If I were a secular, unsaved judge, this here story would be making national headlines, and that son-of-a-bitch Atheist President, Obama would be banning the Bible by year's end!" the judge warned the court. "If ya'll want to protect what's sacred to us here, don't be leaving the Holy Bible laying around your house where children can get hold of it! We should thank God Almighty in Heaven that this boy didn't meddle any further into the eighteenth chapter of the first book of Samuel!" The judge ended by noting that if children are curious about the Bible, parents should purchase the 27-page Children's Picture Bible or the Parental Advisory Bible available in the church gift shop.
___________________________________________________

Editor's Note: 1 Samuel 18:27 quote removed - "Inappropriate for Children."
---

---
Copyright 2009, LandoverBaptist.Org. All rights reserved. TOS. The Landover Baptist website is not intended to be viewed by anyone under 18 or by anyone who is Unsaved.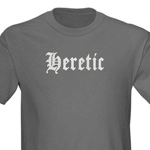 SINNERS, IDENTIFY YOURSELVES!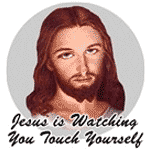 Jesus is Watching You!