The Wrath of God Bible Quiz - Part II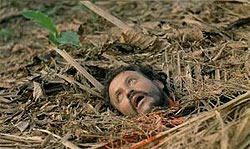 Objective: Determine the number of living things killed by or in the name of God in each of the following circumstances. After taking the quiz, you can find explanations of the correct answers by clicking here.
---
Click Here For More Bible Quizzes!

---

---
Copyright 1998-ROJC, Landover Baptist Church™. All rights reserved. Terms of Service
The Landover Baptist website is not intended to be viewed by anyone under 18