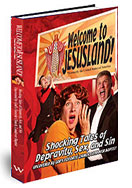 Preview Pages of Welcome to Jesusland! The New Book From Landover Baptist!
In Bookstores Everywhere: September 2006
From TIME WARNER BOOKS™
Click Here to Order Through Amazon.com
AFTERLIFE REALTY:
<BACK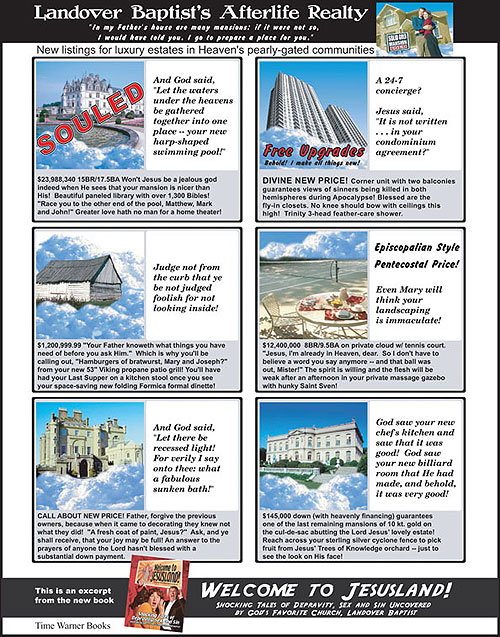 "Landover Baptist's Leviticus Acres comes awful close to Heaven on Earth, but I've reserved a home in Glory through the Afterlife Realty Service that will make the Devil himself, jealous as a june bug" - Sister Helen Farnsworth.
Visit: www.welcometojesusland.com
---

Copyright 1998-2006, Americhrist Ltd. All rights reserved. Terms of Service
The Landover Baptist website is not intended to be viewed by anyone under 18