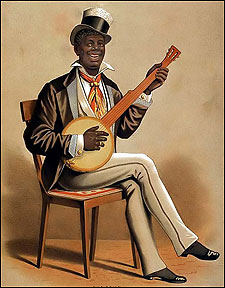 Creation Scientists Discover the Origins of Mankind
INTERNATIONAL PRESS RELEASE

Freehold, Iowa - In the culmination of a 3-year, $4.8 million dollar world-wide True Christian™ quest to discover the origins of mankind and how God created human beings in His image, The Landover Baptist Department of Creation Science has finally released their findings.
"I am positively delighted to announce that we were successful in our Godly efforts," stated an excited Dr. Ernest C. Ville. "We have finally determined an answer to one of the most pressing questions of Intelligent Design."
"Our Creation Scientists have already created a handy little chart for ease of use in our Christian classrooms, " stated Landover Baptist Academy Headmaster, Rev. Professor, Dr. Al Jenkins. "I suggest that Christian parents everywhere place this chart on their kitchen refrigerator door wall in order to answer their children's always-awkward question : 'Daddy? Where did I come from?' Good Heavens! this here chart will make explaining the origin of our species a snap!"
The findings are sure to set Darwinists ablaze, as the information is released to the media and eventually into public school biology books within the next few years. The discovery lends new credence to the fact that God created man in His own image. And it puts yet another stumbling block in the path of evolutionists and their agenda to indoctrinate little children.
When questioned by the secular news media in regard to the enormous budget for this project, Pastor Deacon Fred replied, "Well friends, you have to look at the big picture here. When it comes to spreading the gospel truth, we can't be pinching pennies, we're not Jews here, we're True Christians™." When Pastor was first approached by Dr. Ville regarding his request for a research grant, he was at first skeptical. "But I gotta tell you," said Pastor, "When the good Dr. showed us this here prototype chart, we could smell the blood of Christ in his work and its use was immediately obvious. Besides, we were able to procure funding through George W. Bush's Faith-Based Initiatives, as this was a poster-child for that, no pun intended."

---

---
Copyright 1998-2007, Americhrist Ltd. All rights reserved. Terms of Service
The Landover Baptist website is not intended to be viewed by anyone under 18