CATHOLICISM IN CRISIS!
Millions Of Brave Catholics Wipe the Vomit Off Their Chins and Begin to Flood the Pews of Baptist Churches!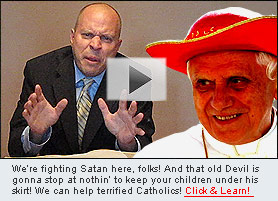 Landover Baptist, along with insignificant Baptist churches across America, has seen an enormous spike in membership applications, 98.5% of which are from ex-Catholics who are fleeing their Mother of All Boy-Buggering Church by the millions! "We are in the process of reviewing individual applications on a first come basis related to per-capita family household income and the number of vowels in the applicant's surname," says Pastor Deacon Fred. "It goes without saying, if you've been blessed with wealth, God likes you, and we simply don't have room in our church for poor folks the Lord hates! Praise His Holy Name!"
According to Ticketmaster™, Landover Baptist church services in all four sanctuaries are completely booked through 2017 (even some Platinum Level Tithers are reportedly scalping their tickets for $3,000 a pop!) and there are plans to build a new worship center in Freehold, Iowa to accommodate the enormous number of new members coming in from the S.S. Titanic of all faiths, the Roman Catholic Church. "We're not going to turn these former Mary Worshippers away if they have a score above 700 with True Christian Credit™," says Pastor. "We can't afford to in this economy!"
Baptist Church leaders have already put together a high level introductory comparison guide to acclimate ex-Catholics to the wholly novel concept of being a Christian. "These folks are going to be in for quite a shock at first, but I think they will adjust their expectations and after a few Sundays in our pews, realize that while their wallets may suffer, their souls will soar now that they are Baptists!"


Comparison Guide For Incoming Catholics
| | |
| --- | --- |
| CATHOLIC CHURCH | BAPTIST CHURCH |
| Priests are not allowed to marry so can only give sex advice based on experience to child molesters | Preachers are allowed to marry and council church members in marital advice based on their experience. |
| Priests wear skirts and dresses, skip when they walk and speak with a lisp. | Preachers wear a suit and tie and speak with a Godly southern accent, just like God. |
| Altar boys wear little white dresses and no underpants and are there to service the priest | Baptists don't have transvestites of any kind, especially underage ones who act as temple prostitutes! |
| Church services are conducted in an ancient language called "Latin." | Church services are conducted in English (The language in which Jesus thought and which the Holy Bible was written). |
| Church members confess their sins to an old man wearing a dress in a dark wooden box called a "confessional" through an opening large enough for non-Negro genitals. | Church members confess their sins to Jesus Christ directly (who coincidentally wears a dress). |
| Church members are asked to pray to Mary and so-called, "saints." | Church members do not pray to anyone other than Jesus Christ and his Father, God. And only in times of great distress, a Bird we call, "The Holy Ghost." |
| Services (called "masses") are conducted by step aerobics, kneeling, standing and sitting. | Godly Christians™ sit their enormous asses down and listen to the Word of God! |

---


The Landover Baptist Church™ is not intended for readers unsaved or under 18.
About landoverbaptist.com/.org | Advertising information | Help/Feedback
Join Us | Terms of Service | Plan Of Salvation | News Archives | Reader Mail
A Peek Inside Our Best Selling Book: Welcome to Jesusland!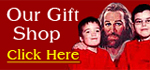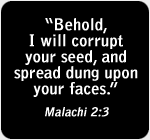 BIBLE WISOM GEAR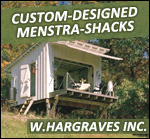 CLICK HERE FOR DETAILS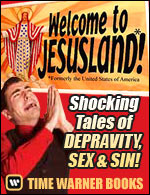 OUR INCREDIBLE BOOK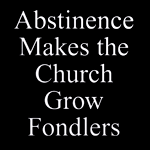 Abstinence Makes...