Click Here to Return to the "Reader Mail" Home Page to Browse Even More!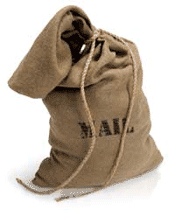 Letters To Landover:
Pastor Opens His Mailbag!
READER MAIL SENT TO LANDOVER BAPTIST DURING APRIL 2011
A Sample of E-mails received. Unedited and in original form!
---

HAHAHAHA NOT I HATE YOU GUYS YOUR SOO STUPID WITH YOUR RULES....HOW ABOUT THIS GET A LIFE AND HAVE FUN. HOW ABOUT YOU GO OUT AND DO SOMETHING COOL INSTEAD OF BEING DUMB.....AND BY THE WAY CATHOLICS ARE 20 TIMES BETTER THEN YOU GUYS ARE SO PEACE OUT HOMIES HAHAHAHAHAHAHA

fBAPTISTpEEPCREEPERSgO2hELZZ
---

you guys are idiots

PECTIWITIAN

---

I want to thank you from the bottom of my heart for helping me remain gainfully employed. You see I work in mental health in a state prison and with tactics like these you are insuring a continued growth in the prison population. The majority of my job is dealing with men who have personality disorders and are frequently suicidal. So thank you for helping me stay employed.

Darci Stoneman :D  

---

What is your problem why are you so be afraid of the waccan community? That you would have to Try to kill most of us. God maded was in his own image that's why every religion is different in world. We are here an we are here to stay in this really nothing you could do about it. So you can go alone preaching and trying to get rid of us where and to stay so get over it. I don't know what people you worry referring to but they have the same right as you and I. Just remember whatever you do to was there is always a equal consequences.

Sincerely,

Pagan and Waccan community

jasonandcrystal

---

I don't know where you are getting all you misinformation about Wicca from. If you did any research and history AT ALL, you would know that what you are saying about Wiccans is TOTALLY false. There could be Wiccans who do not fit that description at all and could be around you at any given moment and you would never even know it. I can't believe that this is a ligitament church website and a church would not welcome the unsaved in. I ask you, isn't that what church is for after all? To save the unsaved? How can you save a soul if you will not allow them in? If it is, then you should really read more of the Bible and really think about what Jesus would do. He wouldn't be like this. Jesus wasn't prejudice against ones who did not agree with him. If you remember, there was the woman in the Bible who was about to be stoned for allegations, and Jesus rescued her by saying who has no sin to cast the first stone. He did not judge her. I just don't believe this is a real church, much less a Christian one. sorry.

Angelica Leigh



---

Cut this shit out. This is incredibly patronizing and only does damage to the frail relationship between christians and athiests. Stop this smug nonsense, if you really gave a damn about science and it's role in American society you would actually do something about it and not write easy, ill-informed jokes about christianity. People like you are the reason America is still one of the most religious countries in the western world. You're just fueling backlash.

Kyle McCallum
---

I've seen a lot of obvious trolls, but you people take the cake. You really must be newfags to the internet if you think your going to fool anyone with this. I can see your trying to go for a WBC "God hates everything" type deal here, but for the 3rd time you are WAY too obvious. Just letting no.

Molly Clark

---

Dead pastor Fred

I read some of your site and sermons and i have to say,forgive me for my judgement, that as a believer in christ your words are very agrivating to me such as when you said that when we are first saved we need to wear certain clothes for God, maybe you should read matthew 6:25. with that said go read and hear everything you have said and written on your site before you do anymore damage, have a nice day and remember "for i testify to everyone who hears the world of the prophecy of this book; if anyone adds to these things, God will add to him the plagues that are written in this book; and if anyone takes away from the words of the book of this prohecy, God shall take away his part from the Book of Life, from the holy city, and from the things which area written in this book." Revelation 22:18

Joe Ramirez

---


The Landover Baptist Church® is not intended for readers under 18 years of age.
About landoverbaptist.com/.org | Advertising information | Help/Feedback
Join Us | Terms of Service | Plan Of Salvation | News Archives | Read The Mail We Get
A Sneak Peek Inside Our Book: Welcome to Jesusland!