Click Here to Return to the "Reader Mail" Home Page to Browse Even More!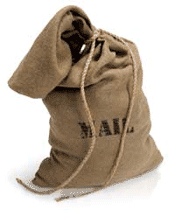 Letters To Landover:
Pastor Opens His Mailbag!
READER MAIL SENT TO LANDOVER BAPTIST DURING JUNE 2011
A Sample of E-mails received. Unedited and in original form!
---

Hi there,

I stumbled across your website on a google search and wondered if it is a legitimate website for a real church, or if it is Liberal propaganda.

Any information you can provide would be helpful.

TR

---

Dear pastor

your writings are a piece of shit. You sort of beliefs are the reason there is so much hatred in the world. What your trying to turn people into is a disgrace to the christian belief. You have less understanding of god then an athiest. If god is truly loving he will smite you down for the trash you talk

Sincerly

Archie

---

YOU FUCKING ASSHOLES!!!!!!!!!!!!!!!!! WICCANS DON'T WORSHIP SATAN!!! YOUR STUPID IDEAS ABOUT WITCHES THAT NEVER EXSISTED ARE POISONING THE MINDS OF INNOCENT CHILDREN!!!!!!!!!! WICCANS ARE NOT EVIL!!!!!!!!!! WICCANS DON'T EVEN BELIVE IN SATAN!!!!!!!!!! HOW CAN YOU WORSHIP SOMETHING YOU DON'T BELIEVE EXSISTS????!!! YOU ARE JUST A BUNCH OF HYPOCRITICAL FUCKTARDS!!!!! AND VIOLENCE IS DIRECTLY AGAINST THE WICCAN'S REDE, WHICH STATES, A WICCAN IS FREE TO DO WHAT THEY WANT,ASLONG AS IT DOESN'T CAUSE ANYONE HARM! HARM IS MANIPULATION, DOMINATION, ATTEMPTS TO CONTROL, PHYSICALLY INJURE, EMOTIONALLY HARM, OR HURT ANY PERSON OR GROUP IN ANY WAY! SEE, THAT JUST THROWS YOUR WHOLE STUPID FUCKING IDEOLOGY OUT THE PROVERBIAL FUCKING WINDOW!!!! WICCANS AND OTHER NEOPAGANS ARE THE MOST PEACEFUL RELIGIONS OUT THERE!! CONCIDERING THE FACT YOU PREMOTE THE HARM AND TORTURE OF CHILDREN!!!! AS A WICCAN FOR MORE THAN TEN YEARS, I AM TRULY OFFENDED BY YOUR STATEMENTS!! I AM GOING TO CONTACT CHILD SERVISES ABOUT YOUR CRUEL TREATMENT OF MINORS!!!!!!!

Elora Golec

---

You are a bunch of fucking Nazis and you know it.I hope you all burn in hell for exploiting the true message of being a Christian.

David Scott

---

I came across your article regarding Saturday morning cartoons that lure children towards satan, specifically Scooby Doo. I am a college student and a mother of four children. For my current essay assignment I chose to investigate possible negative effects of children's programs and it was through this research that led me to you. I got as far as the part where you state Hollywood was considering Rosie O'Donnell for the role of Thelma and could not read any more. What kind of Christians are you? Being a Christian myself I was appalled and disgusted by your statements. Your reference to Thelma as a "bull-dyke" and nothing more than a representation of the "feminist movement." But you couldn't stop there with generalized, ignorant assumptions. No, you had to take your chauvinistic attitude to the next level by stating, "Hollywood makes everyone's job easier here because they never try to hide the fact that feminists are nothing more than "ugly-looking women with glasses who are always reading books and bossing people around." That left me stunned... and pissed. I am an independent , hard working, and intelligent woman and yes, I am always reading a book. Ugly? Far from it, and I must add to that I have two beautiful daughters who I raised to pass on feminists beliefs and values. I pray that whoever wrote that article does not hold a position of influence within your church because the only message they're giving will result in misguided souls. My only consolation here is that your ignorance will be addressed before God when the time comes. You speak of love and concern for our children when if fact you know nothing of love or Christianity. Step down from your position of influence or educate yourself so that you might correctly preach God's words.

You will be in my prayers.

Sincerely,

Holly Medley

---

You are so ridiculous it hilarious, I know you will edit this e mail to make other people make it look like I am the retard. But I would like you to read this whether or not you show it to anyone is a different matter but you are a sick human being. I know you don't believe in Christianity, you simply see it as making money off mugs that are willing to believe you, but what you don't know my friend is that there is indeed a god. I will not tell you how I know this because you are not worthy but I would like you live the rest of this life you are living in fear and embarrassment because no, you will not be going to heaven, you will ceast to excist. There is no hell, you are retarded messed up people, but yeah thanks a lot. Try not to commit suicide, it's a sin ;)

robby bobby crispy
---

Ok listen i dont know who you think you are but after reading your website i know you all are idiots. Listen i'm christian but i am open to other beliefs and if u think that you will be able to persicute wiccans legally then your even more atupid then i thought u were. I am going to correct a mistake u are thinking of satanists not wiccans get your facts straight. U people make me sick. I studdy other religions and u people have no idea what u are talking about.

Sent from my NOOKcolor

William Sampson



---

HEL HEL HELL HELL you are going there you have no respect for people beleifs you make horrible jokes about catholics and homos that are offensive to god. you are not the true church you are evil i hate you god doesnt hate you for he loves everyone and one day you and the rest of your satanic "baptist" disciples will be at heavens door begging for forgiveness but your sins are unforgivable you are probably the devil himself THE CATHOLIC CHURCH IS NOT WICKED AND DOESNT WORSHIP MARY BECAUSE YOUR SPEAKING TO ONE RIGHT NOW U BIG FAT NASTY SLOB!!!!!!!!!!!!!!!

Garrett

---

GOD He isn't real. He never was and never will be. Everything you guys speak is a load of shit. If Hell was real is enjoy seeing you all burn. Go FUCK yourselves!!!!!

Dominic Frazzoni

---


The Landover Baptist Church® is not intended for readers under 18 years of age.
About landoverbaptist.com/.org | Advertising information | Help/Feedback
Join Us | Terms of Service | Plan Of Salvation | News Archives | Read The Mail We Get
A Sneak Peek Inside Our Book: Welcome to Jesusland!