Click Here to Return to the "Reader Mail" Home Page to Browse Even More!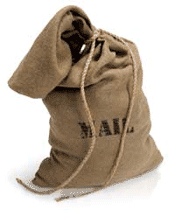 Letters To Landover:
Pastor Opens His Mailbag!
READER MAIL SENT TO LANDOVER BAPTIST DURING OCTOBER 2011
A Sample of E-mails received. Unedited and in original form!
---

MY NAME IS BRENDA, I JUST READ YOUR SITE TO TIMMY ABOUT HIS PET THEN I PANNED THE REST OF YOUR SITE.

YOU ARE ONE SICK CHRISTIAN., I AM 65 YEARS OLD, SAVED BORN AGAIN WASHED IN THE BLOOD AND FUNDAMENTAL INDEPENDANT BAPTIST ALL MY LIFE AND NEVER HEARD OF SUCH TRASH TALK...

YOU ARE ONE SICK PERSON.

DO YOU TRULY KNOW CHRIST AS YOUR SAVIOR.

WHAT YOU SAID TO THE LITTLE BOY WAS TRASH AND MANY OF THE OTHER THINGS YOU SAID.....YOU NEED TO GET SAVED I BELIEVE.

BRENDA IN IDAHO

---

Dear pastor

your writings are a piece of shit. You sort of beliefs are the reason there is so much hatred in the world. What your trying to turn people into is a disgrace to the christian belief. You have less understanding of god then an athiest. If god is truly loving he will smite you down for the trash you talk

Sincerly

Archie

---

Are you guys a joke? Or are your minds really that corrupted that you've turned a book of stories into a morally twisted, insane set of beliefs for your own benefit. "Anyone who does not conform to the dress code at Landover Baptist will be fined no less than $300.00 a violation." Wow, fining people for not following your beliefs. Do you know who else did that? Hitler. Hitler punished people for not having the same beliefs. You guys are no better than Hitler. I actually prefer Hitler because he's not some white trash asshole who twists the bible for his benefit. "use of tampons strictly prohibited." This along with "What to do if your baby is born on 6/6/06," is what led me to believe this website might be a joke. You guys are just retarded. "Please note - If you do not have the same beliefs as we do, you are going to burn in Hell forever." You guys are so delusional, you even think that the Jews killed Jesus? Wow, it's people like you that make people hate America, Christianity, and white trash areas like you. Go fuck yourself in hell, "Pastor." Oh yeah, and Jesus wasn't white dumbass.

Matthew K

---

You say the unsaved are not welcome in your church. But, who do you think Jesus hung around with most of the time? He spent his time with the unsaved, and saved them. Every single one of you in the church were at one time, unsaved. I was once unsaved, but through Jesus, dieing on the cross for EVERYONE I became saved. How did you become saved? How did the person next to you? d]Do you think you were special? That you were born saved? Jesus said everyone falls short of the glory of God. Everyone is born into sin. And it is only through Jesus Christ that we may be saved.

So, how do you think one may become saved? How does one hear about what Jesus did, if one is not aloud in church to hear Gods word. I am not trying to tell you your way of thinking is wrong, I would just like to know. I'm curious. How is it that you are saved, and others are not? Why is it that you get to decide who is saved, and who is not. Isn't that between that person, and God?

Elissa Anderson

---

Hi,

I was googleing and I stumbled upon your website. I would just like to say that I am a young adult, and I found many of the messages on your website extremelly offesnsive. As a young adult, normally I wouldn't care to email a church; however, i found some of your message so appalling that I believed I need to speak out. As a catholic, I understand and I RESPECT your beliefs, but you brought me to tears when I read what you say about John Paul the Second and Catholics in general. Your website showed me the reality of how are church is so divided and separated and truly breaks my heart. I love Jesus! I really do I love him with all my heart, and in your message you basically state that I am a pagan worshiper? Excuse me! Not to mention, A GREAT MAN WITH A PURE HEART , John Paul the Second, touching a mans butt! I am sure with all my heart JPII went straight to heaven, and for you to even speak of him in such a way is horrific to me! Our world is already such a dark place; I just wish we could all come together (or just not criticize on another) with our love for Jesus. I have gone to Christian school my entire life, and NEVER EVER EVER has a teacher told me that any other religion was going to straight to hell or was evil. I cannot believe that you an adult would even say such thing let alone post them on a website. I AM the future and this frightens me that young people are being taught to hate me and think that I am stupid or inferior to them because of my faith. I fully respect your religion. Why don't you respect mine? I am not perfect; I have my faults, and I am certainly not one to point fingers, but I hope you will take my opinion in to consideration. I would like to know your thought.

Thank you.

p.s. tampons? really ok, people have been using tampons for decades. They are not used for sexual gratification. period. end of story

Ashley Krueger

---

Is your website serious? You seem like these freak homosexual hating people that should be locked up for their sheer stupidity not to mention prejudice views. Is this website a sick joke? You cannot be this brainwashed or dumb, surely?? This is FREIGHTENING!!!!

Kate Campbell
---

Hello,

I'm Whitney.

I'm concerned about the message your church is sending out.

First off, because one is not saved, that gives us as Christians no right to condemn them. It's our job to reach out to those in need and show them to the mighty God that is King of all.

Second, Christ is the most loving of anyone there is. He would never enjoy sending someone to hell. This is why He constantly reminds us that He is always with us, and the fact that you believe He would "laugh" at anyone damned is appalling there in itself.

And third, WE, (i.e. The human race) are entitled to perform the works God has planned for us. Not assume the role of God Himself and cast judgement upon those who aren't conformed to the same brainwashing tactics you use in your "church."

I will pray for you.

I hope you open your eyes to God and His truth soon, you're missing out.

Sincerely,

Whitney.



---

Dear sir/madam,

I have been studying sexualisation in children and how the current media influences such behaviour. Whilst researching the topic I came across your article about Nickelodeon's TV series Rugrats. When I began reading it I had an open mind, and was intrigued by the subject because as a young child I used to watch this show. You certainly have studied this programme well leaving no stone left unturned. However, I believe your assumptions of the sexuality in this show to be madly obscure.

I can see how sex can be interpreted within this programme, however I believe you have taken it to extremes. Referring to a baby sucking his toe as a sexual fetish. What kind of person would even make that connection? Many babies suck their toes and use soothers. It's absolutely crazy to think that you could even make a valid link between most of the characters actions and sexual activity. It takes someone with a very sick mind to sit there and study such a thing. You can make sexual connections in almost anything you watch, and the Bible itself contains references which can be sexualised in the way in which you have done so to this innocent child's programme.

Another thing I find majorly disturbing is that you refer to a black character as 'chocolate'. How is that morally right? You're advising parents not to let their children watch this show, but you'd be quite happy for your child to be racist. No child can pick out sexual inferences anyway, even if they were there.

You are immoral, racist and supremacist. I highly doubt that this email will even make you think twice about your vulgar article. However, I think you need to understand how people feel in regards to your neo-nazi behaviours.

Yours sincerely

---

Wow, this is the biggest group of close minded idiots I've ever come across. Maybe you should watch the movie Religulous by Bill Maher, I realize you say he's the devil and I understand why you wouldn't want the people whose minds you try to suppress and control to see this movie because all he does is state facts and point out how unbelievably stupid you have to be to believe in that religious garbage. Get educated in some science, we now have real explanations for most of the "miracles" in the bible which people had no way to explain back then, but whatever your life is going to suck because you're too bitter and hateful of the world...I seriously hope no one believes your bs.

Sent via BlackBerry from T-Mobile

John Lerner

---


The Landover Baptist Church® is not intended for readers under 18 years of age.
About landoverbaptist.com/.org | Advertising information | Help/Feedback
Join Us | Terms of Service | Plan Of Salvation | News Archives | Read The Mail We Get
A Sneak Peek Inside Our Book: Welcome to Jesusland!