Click Here to Return to the "Reader Mail" Home Page to Browse Even More!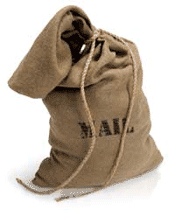 Letters To Landover:
Pastor Opens His Mailbag!
READER MAIL SENT TO LANDOVER BAPTIST DURING THE MONTH OF MAY 2010
A Sample of E-mails received. Unedited and in original form
Dear Pastor;
My husband and I have been looking into adopting a child and we were hoping to find someone from your cause that may be able to provide us with some information.  If you would be so kind, we would appreciate any direction you could give us.
Claudia Hasse
---

Does anyone at your church read Hebrew so they can translate Ex. 22:18?  The translation into English is Do not allow a Witch to make a living. I had a Jewish Rabbi help me with my Hebrews studies. He had 52 years of training to understand it much better than I. I have a Doctorate in Theology and I have never seen a "Christian website" like yours. God said love people. Teach people and lead them into study of the scriptures. I will pray for you as so much of your website is not inspired by the Love of God, but rather a false sense of superior life. Philippians 2:3 translates out of the Greek Do nothing from selfishness or empty conceit, but with humility of mind le each of you regard one another as more important that himself.

How can you reach the lost world when your page constently strives to drive them away.

I will pray that God will forgive you.

Dr. David M. Ward

PS: Looked up your zip code. Does not exist? Means you are LYING!  Why if you believe in Jesus Christ as your personal Savior?  Can he truly be Lord over you?
---

ARE YOU FOR REAL??? YOU ARE SO TWISTED AND FAR FETCH IT IS NOT EVEN FUNNY. YES SOME OF THE STUFF YOU SAY I BELIEVE EVEN SOME CHRISTIANS THINK OF SOMETIMES BUT FOR YOU TO PREACH TO HATE AND WANNA KILL FAGOTS AND SPANISH THAT IS NOT A TRUE CHRISTAIN THING TO DO, WE ARE SUPOSE TO PRAY FOR THE LOST SOULS NOT PREACH TO KILL THEM!!!!!!!! AND PRAY FOR THOSE HATEFUL THAUGHT THAT YES CHRISTAIN DO SOMETIMES HAVE, YOU SHOULD BE ASHAMED OF YOURSELF YOU ARE NO BETTER THAN  THE LOST PEOPLE IN THIS WORLD AND IF YOU ARE FOR REAL I WILL BE PRAYING FOR YOU BECAUSE YOU ARE SO MISLED.  

I WILL BE PRAYING FOR YOU AND YOUR FOLLOWERS

DANIEL CORRIGAN
---
I saw this article: http://www.landoverbaptist.org/sermons/pope.html You people are not Christians. You are just disgusting hate-mongers. If anyone will burn in hell, it will be you fake Christians, not a good man like the Pope.
TERRY O'BRIEN
---

RE: SANTA (REALLY)

I just wanted to comment on the letter written about Santa. I know this seems a bit trite, but whoever wrote that is either a truly special Christian and has forgotten his helmet or is poorly informed on the nature of this peculiar character.

To simply state that the Santa is an anagram (not sonogram as said in the letter) for satan belongs in the speculative category as Elvis is living with Aliens and shows a complete lack of historical knowledge.

Santa's origins trace back to the Early Christian Church of Anticoch (which is the origins of Gentile Christianity, of which you and I are gentile's). Saint Nicholas of Myra was an Early devote Christian who was known through out the Christian world as a philanthropist who's most famous stories involves giving 3 bags of gold to three women so that they may marry and not become prostitutes.

As Christianity spread through out Europe, he eventually was called Sinterklass (the friendly saint) in Denmark and Christkindle (Christ Kind) in Australia which where merely Americanized to Santa Claus and Kris Kringle respectively. Many other aspects of "secular christmas" have Christian meaning, such as the Christmas tree by Saint Boniface to disprove the Norse gods he cut the Tree of Life to prove Jesus' supremacy. There are some aspects of modern Christmas that have pagan origins but have developed into a secular category.

We should strive to teach our children right from wrong and stop blaming our failure as parents on aspects within greater society. If anyone's child is damned to "eternal hell" I highly doubt that a belief in Jolly Saint Nick will ever be the cause. I would suggest you remove that rubbish from your website as not is it completely inaccurate but offensive to anyone with a hint of intellect.

Thank You

Jeffrey Morton

---

You people are evil.  Speaking about how black women are ugly and etc. What kind of christian people are you?  You don't live here in michigan--and the ugliest people I see are the whites!  Especially those ugly arse big head children.  I'm hispanic and most black women are beautiful.  White people are pure evil and that is what make you people really ugly, in addition to your ugly pink skin.  That's why you all require alot of plastic surgery.  Your hair is nasty and stringy and most of you raise your children to think they are superior and beautiful.  You trolls are so brain washed.  You are the ugliest race and your type are not even in the bible--where in the hell do you come from?

LOUISSA GOMEZ

---

http://www.landoverbaptist.org/news0504/mothersday.html
all we like sheep have gone astray..stop teaching hate stupid we are all stupid none like Christ,our good deeds as filthy rags, HATE IN COMPARISON TO THE LOVE YOU SHOULD HAVE FOR CHRIST, love thy neighbor as thyself...STOP JUDGING PEOPLE LIKE CATHOLICS...you might (FROM THIS article i can not tell) be my brother but if i have to get two or three or the whole church to make you understand WHAT YOU ALREADY SHOULD know, you will be like the heathen..i am not catholic nor do i care for their righteous church beliefs...WHO HOWEVER WILL BE HELD ACCOUNTABLE BEFORE CHRIST, all of us HE IS THE JUDGE NOT YOU..STOP THROWING YOUR OWN THOUGHTS IN WITH SCRIPTURE YOU OBVIOUSLY DO NOT UNDERSTAND..LOVE THY NEIGHBOR AS THYSELF, no one has yet hated his own flesh...THE HEART IS deceitful AND DESPERATELY WICKED WHO CAN KNOW IT...what is wrong with you...TEACH THE LOVE OF CHRIST A LOVE WE CAN NEVER UNDERSTAND JUST KNOW HE IS THE WAY AND THE TRUTH...you are an idiot, and so am I REMEMBER THAT CHRISTIANS HAVE TO COME TOGETHER MUSLIMS (UNSAVED) ARE EVERYWHERE...i WILL pray for you as i hope you will pray for me...stupid..and yes all men are stupid COMPARED TO GOD stupid.. if you have time in your pious life to e-mail me. make it worth my time i cannot battle an ignorant person who think they are wise and dont understand WE ARE ALL STUPID..your thought pattern is WRONG...are you just in it for the money? if you see scripture in any of my words LOOK IT UP AND MAKE SURE IT IS RIGHT..

JOE SROSA

---

so, say you did fornicate, or idolate something. there's no chance of redemption for these people? they can't pray to God and accept jesus and ask for forgiveness?

James Weber

---

Your facts seem quite bent to fit what ever your talking about, did a bit of research and I could not find any thing that validates your facts any where are they just invented to fit your context ???

God bless,

Andrei
---

Your article on preventing a child from being homosexual was absolutely despicable, horrifying and offensive. I was shocked to read the "suggestions" given. Homosexuality is not a sin nor is it an act of the devil!

Kerriofooole
---
Will Knipe
---

Any chancc of an RSS feed? I don't like signing up for reading material by email, but I do like using Google Reader.

Robert
---

---


The Landover Baptist Church® is not intended for readers under 18 years of age.
About landoverbaptist.com/.org | Advertising information | Help/Feedback
Join Us | Terms of Service | Plan Of Salvation | News Archives | Read The Mail We Get
A Sneak Peek Inside Our Book: Welcome to Jesusland!