Click Here to Return to the "Reader Mail" Home Page to Browse Even More!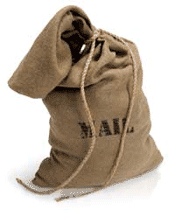 Letters To Landover:
Pastor Opens His Mailbag!
READER MAIL SENT TO LANDOVER BAPTIST DURING THE MONTH OF NOVEMBER 2009
A Sample of E-mails received. Unedited and in original form
---
RE: Win Tickets to a Landover Baptist Church Service

I cannot find tickets through price line and your number does not work. How can I get tickets?

Valarie Kirby

---

Wow I just read a few things on your website and I must say....you do not not what Christianity is...So sad...I will pray for your souls because they will be going to Hell... God is a gracious loving merciful God...not a tyrant nor a hater of people..Stop misintrepreting the Bible into what you want it to be. So sad!!! 

Amber Jones
---

To whom this may concern,                                    

The story that I read about the Native Americans  that you so proudly call Injuns not being allowed at the thanksgiving celebration was one of the most ignorant hateful thing I have read in a long time. People like you and your congregation are what is wrong with America today. We are a country that was founded on the basis of ALL religious freedoms not just Christian freedoms. Which is why you have the right to preach your views and spread the word of your  god but you have no right to discriminate against someone just because they have a different beliefs than you. We have a thing in America called Equal Rights. Have you heard of it?  You speak of gods love and yet you spread mans hate. You speak of tolerance and yet you refuse to tolerate other beliefs. What makes it OK to be so hypocritical? I'm just curious... Our ancestors would have starved and died without the help native Americans provided . Now because our greed got the best of us we stole the land out from under them and treated them like animals what we did to  them was comparable to what Hitler did in WWII to the Jews. Now that was the work of greed and evil intentions.WWJD? NOT THAT!!!! I myself am not a christian any longer but I will say I do believe Jesus was a real mortal person who was full of love and compassion and if he were alive today he would probably condemn you all because you have raped the good message that the bible is SUPPOSED to teach! So have a nice day and please STOP HARVESTING YOUR HATE IN OUR YOUTH!!  

Ryan
---

What Bible are a assholes reading? First of all  Chatholics aren't Pagan. Second How can Jehovah (Do you even that God's name is not Jesus or God?) hate Jews if his son was JEWISH? Second, Do you know anything about Wicca? Obviously not. I'm wiccan and I dont' kill people are go ruin other people's sermons. That's forbidden. And where in the bible does it say to beat up a woman if she doesn't obey. Have you forgotten Jesus acted kindly towards women. Oh by the way, the Biblical Jews did not have Blonde hair and Blue eyes. They had Black hair and Black eyes. Oh and guess what! The bible never even mentions what Jesus looks like. And want to know what else? ALL Jewish men in biblical times had long hair and beards. It was a cultural thing. So yes Jesus had long hair and a beard. Guess what? Do you kniow traditionally Hell is made out of ice? Pack up and bring lots of warm clothes, 'cause that's your heading.

P.S. I'm still waitng for a reply from you. Your'e not chicken to reply to a Pagan are you?

Darkpiratevampire@yahoo.com

---

Honestly i just read the article you guys wrote about spongebob squarepants If you think that looks like a penis you have a sick mind. Millions of kids love that show, i know i did when i was little. So if you fucked up christian morons think that looks like a penis get your thoughts straight.

KNOCKED YOUR SON UNCONCIOUS? YOU SHOULD BE PUT IN JAIL YOU SICK FUCKER! BURN IN HELL! YOU THINK PATRICK THE STARFISH LOOKS LIKE A PENIS? AND THINK HIS LAUGH SOUNDS LIKE MASTERBATING? YOUR FUCKING STUPID GET YOUR HEAD CHECKED IDIOT!!!

You must have a dick fetish or something picturing them in kids cartoons. How bout you leave your foolish thoughts and religion to yourself and FUCK OFF!

Teyon Stacey
---

GOS WOULD NOT WANT YOU TO DO THIS TO YOUR DAUGHTER YOU PHYSCOTIC CREATURE. WHAT THE HELL IS THE MATTER WITH YOU..THE ONLY REASON SHE DID THIS WAS BECAUSE OF YOU YOU AWFUL APRENT  

Michelle Gatewood

---

You do a really good job of convincing people that God does not exist.  You will be cast into hell at the gate and I hope god spits on you!

Lisa Zwerk

---

hello my friends i am a christian but also i am not what i am emailing u for is that i do not approve of your site and some people could sue you for the following reason http://www.landoverbaptist.org/news0701/jurassic.html first off this article has fasely stated that the dinasaur in in the picture is from jurassic park 3 and it is not as you know also all the movies youve harshly rediculed is all nonsense if you dont like them dont talk bad about them that is not the christian or godly way i dont care what your opinion is nor does any sane person. 3RD OFF FUCK YOU YOU STUPID PRICKS SAYING THE POKEMON ARTICLE YOU BURNT POKEMON  TRADING CARDS AND GAMES AND SHIT THAT PISSES ME OSS.

Last Hope is the Lord

---

So my concern with the movies is that they were not scientific enough. Why would the bible mention the ice age when the PEOPLE who wrote it could not see back in time? If there is a god he would be embarrassed by your perception of what he actually created.

Kara McQuillen-Benge

---

Dear Pastor,  

iappreciate you doing your research to providwe links to the sweet godly gift you gave your little girl. but heavens above! Did you see the blasphemy that the rest of THATwebsite portrays?  

Ellen Henry

---

Why, for whatever reason, would ANY teenage girl want to commit suicide after seeing a FICTIONAL MOVIE? How about this: maybe she acted that way after her father mercifully beat her behind with a thick bible! I mean, I'd want to act the way that poor girl had if my parents overreacted the way hers had! Who in their right mind would beat their child for seeing a movie? And for one of your "pastors" to call a child UNATTRACTIVE?! That's absurd. You say people who aren't Christians are going to Hell? Well, look at the things you people as a "church" are doing and saying. You'll be the ones to go to Hell. And I could really care less if I hear back from any of you, because I know where I'm going in life, and I know my beliefs, and I know I'm not crazy like all you people with this "church". You all should be ashamed of yourselves, and you're all wrong. You can't DECIDE what God believes, and you can't force these wrong beliefs on people. Again, you all should be ashamed.

Lauren Saliger

---

I just read your "How Do Folks Get Saved If They Are Not Permitted to Attend Our Church?" sermon and all I can say is THANK GOD I have NO affiliation with your church or god which is NOT the God of the Bible!!! Disgusting!!!

Felix Jacomino
---

---


The Landover Baptist Church® is not intended for readers under 18 years of age.
About landoverbaptist.com/.org | Advertising information | Help/Feedback
Join Us | Terms of Service | Plan Of Salvation | News Archives | Read The Mail We Get
A Sneak Peek Inside Our Book: Welcome to Jesusland!