2007 Newsletter Archive
View individual article links or click on the graphic box or date to view the entire monthly issue to see if there is anything else you might have missed! Glory!
---

December 2007
The Golden Compass Vs. The Holy Bible
Proof of Intelligent Design is Right Between Your Legs, Silly!
Pastor Deacon Fred's Family Christmas Letter

November 2007
Accept Christ and We'll Mail You a Free Frozen Turkey
Christian Kids Wanna Know: How Comes Injuns Don't Celebrate Thanksgiving?
A Long History of Horrifying Thanksgiving Memories!

October 2007
Black Jesus Halloween Costumes Are a Big "No No"
God Has Zero Tolerance for Wicca!
Prepare Yourself for the Devil's Birthday (Hell House, Trick or Treating and More!)


September 2007
JesOS: The True Christian™ Computer Operating System!
What Sort of Dirt Did God Mold You Out Of?
Lobby For the Cross of Jesus to be Put Atop the US Capitol


August 2007
Suffering For Jesus in Luxurious Saint James!
Back to School Witnessing Tips Updated
Pastor Deacon Fred New YouTube Videos
Advanced Degree In Motherhood Updated


July 2007
Gay Sex Scene Removed From Final Harry Potter Novel
Jr. High Gun Camp Registration Underway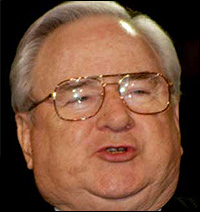 June 2007
Tribute to Dr. Jerry Falwell
Pope Appears in Master Card Ad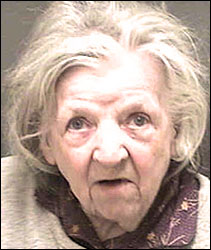 May 2007
Spiderman Movie Review
Christian Kids Wanna Know: Did I Once Swim Out of My Daddy's Privates?
Godly Advice for a Barren Widow With Cancer


April 2007
The Bible vs. The Crystal Ball - Bible Quiz
Christian Kids Wanna Know: Why Does God Hate Trailer Trash?
Godless American Idol Worshippers


March 2007
Christian Girls' Guide to Spring Break Abstinence
Christian Kids Wanna Know: Do Retardeds Go to Heaven?


February 2007
Brother Harry Interviewed by Famous Negro Atheist
Valentine's Day: Get Your Heart on For Jesus!


January 2007
New Christian Kids Video Game News Archives!
A Map of Our Godly Church Campus
The 2006 True Christian™ Year in Review


---

---
Copyright 1998-2007, Americhrist Ltd. All rights reserved. Terms of Service
The Landover Baptist website is not intended to be viewed by anyone under 18